A Little About Us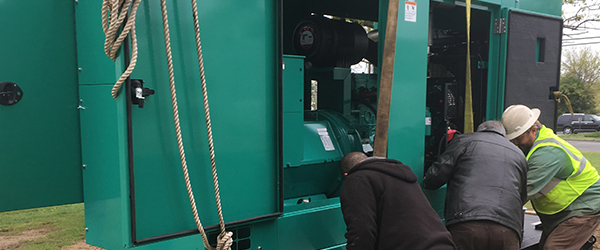 Power Equipment Company has been established for over 35 years. As the industry leader, Power Equipment Company continues to grow by combining decades of experience with quality service. We are a New Jersey corporation located in Moorestown and operates as an emergency generator service and supply company. Power Equipment Company is also a direct dealer for Cummins as well as a Veteran Owned business.
Power Equipment Company has been able to expand its service area to cover a large network of valued customers including New York, Eastern Pennsylvania, New Jersey, Delaware, Maryland, Washington D.C. and St. Thomas. We understand the importance of back-up emergency power as well as the strain it can cause on a business, medical facility, public and private educational facilities, municipalities, and even your own home. Whether it is residential or commercial, we make it a priority to assure the quickest most efficient solution to your power generation needs. We also provide 24 hour service for all facets of emergency back-up power systems. Power Equipment Company is meticulous in our maintenance of licensing, insurance and bonding. We offer several different options for service of your generators, automatic transfer switches, back-up power systems and fire pumps.
In order to provide turn key solutions and customer satisfaction, we also ensure all customers are informed on the federal, state and local regulations regarding generator maintenance and testing. In addition, we offer on site consulting for customer staff to review necessary testing procedures in order to ensure your staff feels comfortable with the equipment and are as educated as possible.